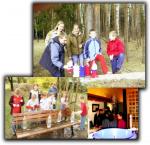 The ESDY... is back again!
For the fourth consecutive year, MILSET Europe Europe is celebrating the The European Science Day for Youth with new spirit.
Everything is spinning around the sun; it is taking a central position and focusing all our attention for this year's edition with the activity proposed by Anna-Maria Antonova Petrova from Bulgaria:
Learn more about the solar energy in the scientific and experimentation cards.

The activity is organised on 24th April 2008, all over Europe, in schools, youth clubs and more… You are invited to take photos and videos of the event and share them through this website

Send your pictures

Take a look at the gallery!
Gather a group of friends and come up with an activity to celebrate the next edition of this great day for youth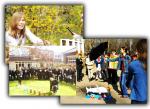 Let's enforce the the European identity among young people, , together by stimulating youth's decision capabilities and creativity.
All youth within any European country may participate. Youth from other countries are also invited to join us!